Noella Coursaris Masters – Beauty With A Driven Inspiration
Meet Noella Coursaris Masters. Her mother is Congolese-Zambian and her father was Cypriot (from Cyprus). Born in the Democratic Republic of the Congo, this woman is elegance, grace and class personified. Then she wraps it up nicely into down home spirit of good old fashion niceness and girl next door. I can't say too many wonderful things about her work as a wife, mother, model and philanthropist.  Hubby James Masters must have been smitten by her drive and passion as well as obvious beauty.
Noella has put her time and money into starting a school in the Congo, her homeland where she feels a strong connection. Behold a beautiful model, a woman in all her glory. She and husband James have a son Mapendo (JJ), who she can be seen holding in the CNN interview below from 2009.  See the rest of her beautiful wedding pics here.
Learn more about Georges Malaika Foundation, founded in 2007 by Noella which is dedicated to empowering African girls (ages 5-18) through education.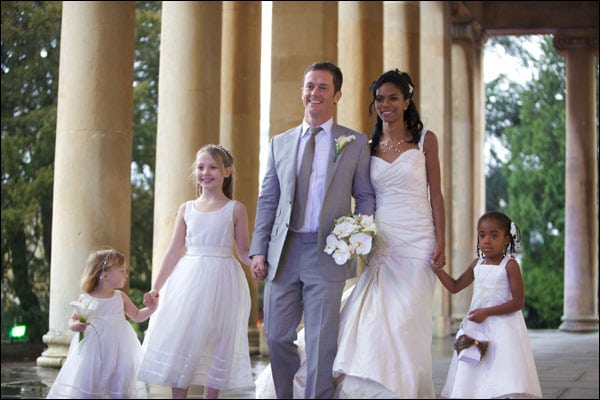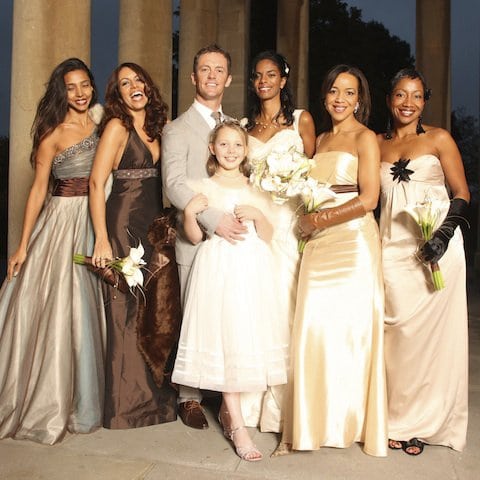 Watch Noella in action on this fabulous CNN video of her humanitarian efforts to help girls and children in the DRC. (2009)
UPDATE:  This is a wonderful post from 9/2014 about Noella, family and her wonderful foundation in Cotsworld.